Early Season Tips: Part 3 - Gear
In Part One of this series I covered avalanche gear and early season checks including beacon firmware updates, beacon function checks, probe and shovel checks. In Part Two I touched on the importance of education and training. Now the rest of your gear quietly waits for the annual ritual as the backcountry season moves closer. The shoulder seasons (fall and spring) are the best times to ramp-up gear or fill in the missing gaps. Fall is also a great time to tune-up gear in preparation for the season before us. Here, some suggestions to help you dampen the misery of waiting for the flakes to fly.
Get Your Plank(s) Tuned and Ready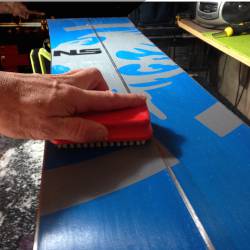 No one wants a gear failure, or the notion of the screw that was a little loose last season and finally found it's way to a brighter future — while five miles back on a skin track.
Check those mounts. If you loosen or replace fasteners be sure to put Permatex Threadlocker on them. Binding plate mounts, Dynafit mounts, and binding screws are especially prone to work their way loose. Road salts and mag-chloride can do a number on equipment, if you for any reason carry your gear on an exposed roof rack, it likely needs some attention. Here's a good check to go through:
AT Splitboard / Soft-boot Splitboard / AT Skis
Nose clip rivets
Chinese hooks – tension
Dynafit mounts & adapter plates
Binding plate mounts
Heel pins / rotation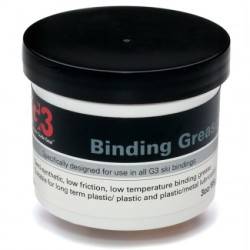 Lubricate moving parts / threadlock non-moving parts. There are a vast number of binding configurations out there, too many to address here. As a general rule of thumb, use a lithium white grease to lubricate moving parts (Chinese hook rotation, Dynafit toe-piece, Phantom baseplate rotation). Avoid using aerosol lubricants on equipment, such as WD-40, it can actually deteriorate any factory lubrication that already exists. For Voile slider pucks, crayon-on regular snowboard wax on to the slider plate – your transition will go easier. Dynafit heel pieces rarely need to be lubricated, but if they are being stubborn or again, have been exposed to road salts or mag chloride on the roof rack — they may need special attention.
Early season is also a good time to tune (or de-tune) those edges. If the base of your planks or board look like Frankenstein, a base grind may be in order so that your base accepts a wax for the season. A good base grind will also replace the structure on your base. I wrote a multi-part series on base grind, waxing and edge tuning last season:
It's a personal preference, but ice build up on my deck drives me crazy, especially when touring. As we all know, as you reach areas above treeline ice quickly forms on the deck and bindings. To mitigate this, I apply and buff a layer of Rain-x (used on windshields to bead water) on the top sheet. This drastically reduces ice and snow build up. It also makes scraping ice less of an effort when transitioning from tour to ride mode on splitboards.
Boots
Check the following:
Soft boots – Boa cables, laces, straps
AT boots – buckles, buckle rivets
Bootfitter: If your AT boots need a buckle rivet replaced, a bootfitter can usually turn them around pretty fast and do quality work, especially during shoulder seasons. Once the main season hits, they tend to be more busy and are more likely to wait longer. Did you get blisters last season? Most AT boots can be heat-fitted at a bootfitter (in some cases a few times). It's not uncommon in the warmer spring approaches for boot liners, such as Intuition liners, to pack out…especially, on long approaches when your feet heat up and the heat transfer inadvertently remolds the liner slightly. A bootfitter can also adjust the fit by adding material, or advise you on whether or not this is the season for a new Intuition liner. On the Colorado Front Range, I recommend Larry's Bootfitting in Boulder – he's magic!
Skins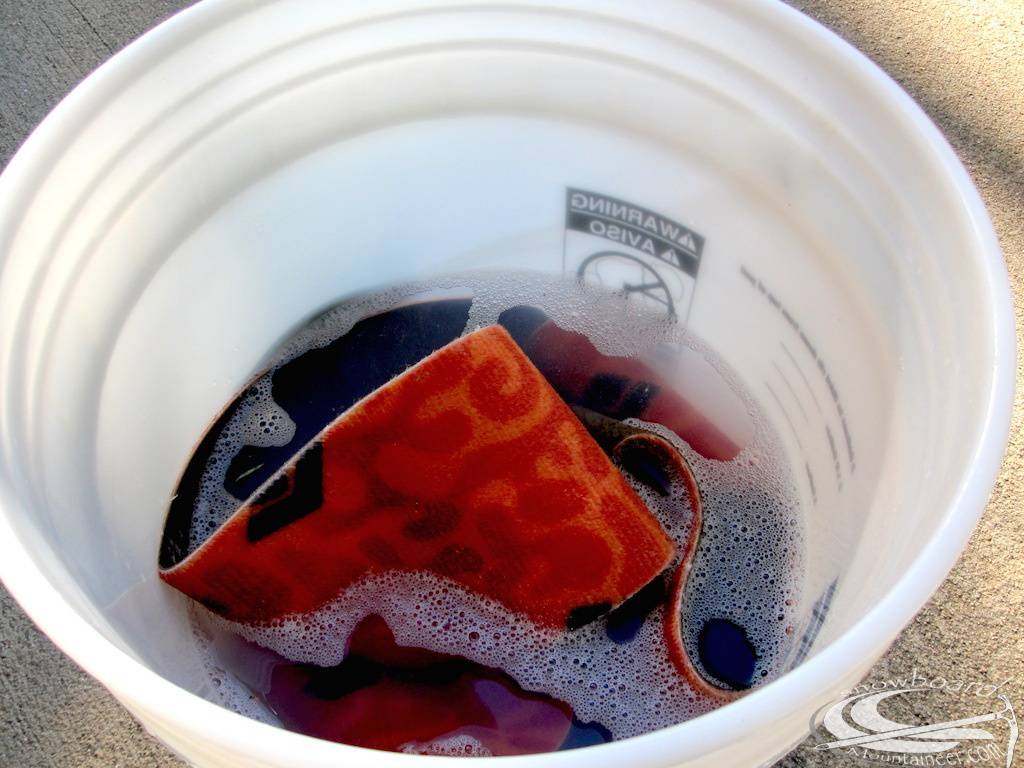 If you pull out your skins from last season and they resemble fly paper with every variety of fauna from the woods, it might be time to recondition them. Removing debris and washing skins will work miracles on them, I laid out cleaning skins in a tech tip last season. Glopstopper wax is something you will want to remove from skins before the winter season. You can also renew the glue in a few careful steps which I have laid out here. Worst case scenario, reglue your skins.
Trekking Poles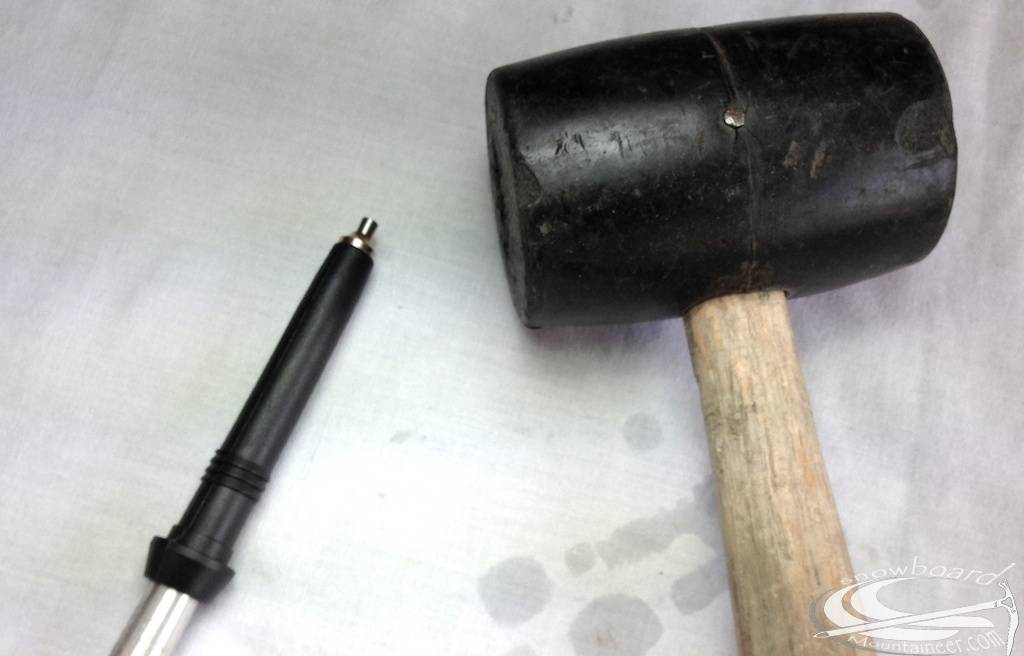 You wouldn't think trekking poles or whippets really need much attention…that is until one fails or you loose a basket miles in on a skin track. It's at that moment you realize just how useless a trekking pole is without a basket. This will likely be the last time you overlook that small detail because it quickly turns in to class 2 fun. Aluminum and composite poles can develop oxidization, especially when collapsed and stored wet. Remove all the sections and wipe them down with a 3M pad. If the lowers are nicked or scarred badly from those rocky ascents, consider replacing the lower shaft — deep scars in poles are a likely place for a break to occur. You can usually order just the lower shaft from the manufacturer. Black Diamond for instance carries the lower shaft and other replacement parts for about $15 on all their trekking poles and whippets.
Trekking pole tips are also easy and inexpensive to replace. Check out my simple tech tip on replacing the trekking pole tips. Fresh pole tips will keep your baskets secure, which leads to baskets. If the threads are worn, replace them, or at the very least keep a spare in your repair kit. Here is a tech tip to help keep baskets secure.
First Aid Kit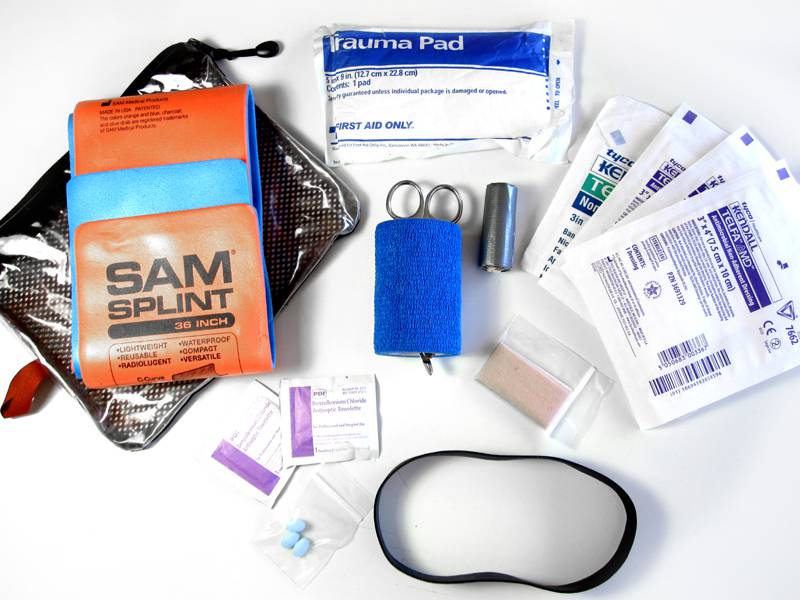 If you spent the summer hiking, it might be time to double check the first aid kit and make sure it is still stocked, and perhaps alter the kit for the winter season. My first aid kit varies depending on the objective and risk (I keep a large EMT jump bag in my vehicle and draw from it), but as a basic kit I carry the following;
Kendall trauma pads
Coban tape (duct tape, while marvelous does not adhere well in low temps)
Trauma band
Suture kit
Antibiotic ointment
Chemical warmers
Sam Splint
Tech micro bivy sack
Soft drugs, hard drugs
As mentioned in Part 2 of this series, if you haven't already, consider taking a Wilderness First Responder Course (WFR). Carry only what you are qualified and proficient to use.
Repair Kit
Did you get a sick new pair of bindings or planks this season (I did). Which means the fasteners changed a bit. My repair kit contains one of every fastener I have on the deck and binding. That amounts to roughly six different screws and the drivers to accommodate those fasteners. If you have updated your setup, update your repair kit. Since I am frequently with AT skiers in the backcountry I also carry a few of the special 6mm Dynafit screws and a Quiver Killer.
Additionally, I carry the following:
Bailing wire
A few drywall screws
Duct tape
An extra touring pin (if applicable to your setup)
Pole splint
Ski strap
Spare batteries (headlamp / beacon)
Durable Water-Repellent (DWR)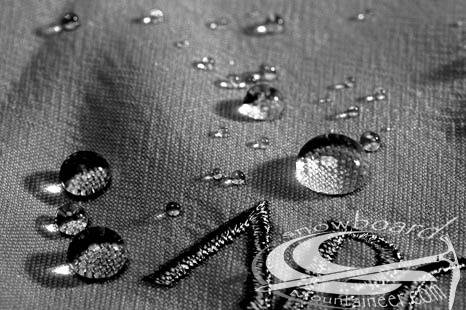 Applying a new durable water-repellent (DWR) on hardshell layers is crucial. Arc'teryx has some excellent advice on DWR treatment. I'm not a chemist, and am relying on the advice of the experts, but Nikwax is no longer recommended for e-Vent or Gore-tex Pro materials, apparently the formula changed. McNett ReviveX is the go-to DWR for tech shell fabrics (recommended by the brands I trust the most). A good cleaning and double rinse is always recommended on tech shell fabrics before applying the DWR.
If you are using tech shell gloves, include those in your treatment. If using leather gloves such as Kincos, apply a sealant as mentioned here.
I am always happier and more at peace when my gear is ready for the season. I sleep better and start dreaming of those puffy flakes beginning to fill the alpine. Likewise, going over gear in the early season gives me a barometer of which gear items are nearing the end of their lifespan so I can keep an eye out for them during the awesome early season sales.
Early Season Tips Series