Gear Review: Mammut Alugator Pro T Shovel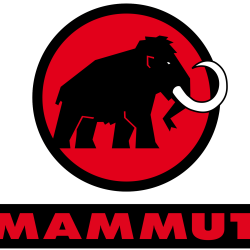 The Mammut Alugator Pro T Shovel is an amazing piece of gear for the backcountry arsenal. Whether you are digging snow pits, clearing a tree well, or in the shift of things, using it for it's main purpose – companion rescue; you will find this to be an essential tool in the backcountry kit.
Intro
The The force created by gravity acting on a mass." class="glossaryLink " target="_blank">weight of the Mammut Alugator Pro T comes in at just 30 ounces [850 grams], and has the largest blade in the Mammut line-up. This is perfect for moving large amounts of snow in the most efficient manner. Mammut sharpened the blade so you can power through hard snow and cut out blocks more easily. Best of all, the Alugator can be easily switched between shovel and pick mode (90° angle). This allows you to move snow downhill quickly and easily if you find yourself on steep slopes or needing to execute a rescue from a tree well.
Mammut Alugator Pro T Specs
"Description
Ideal For →
Suitable For →
Specs →
Key Features →
The high-performance tilt-resistant design of the Alugator Pro T blade, together with the ergonomically shaped D-grip, offers maximum stability and transfer of strength when shoveling. The variable positioning of the shaft also allows the shovel to be used as a 90° pick.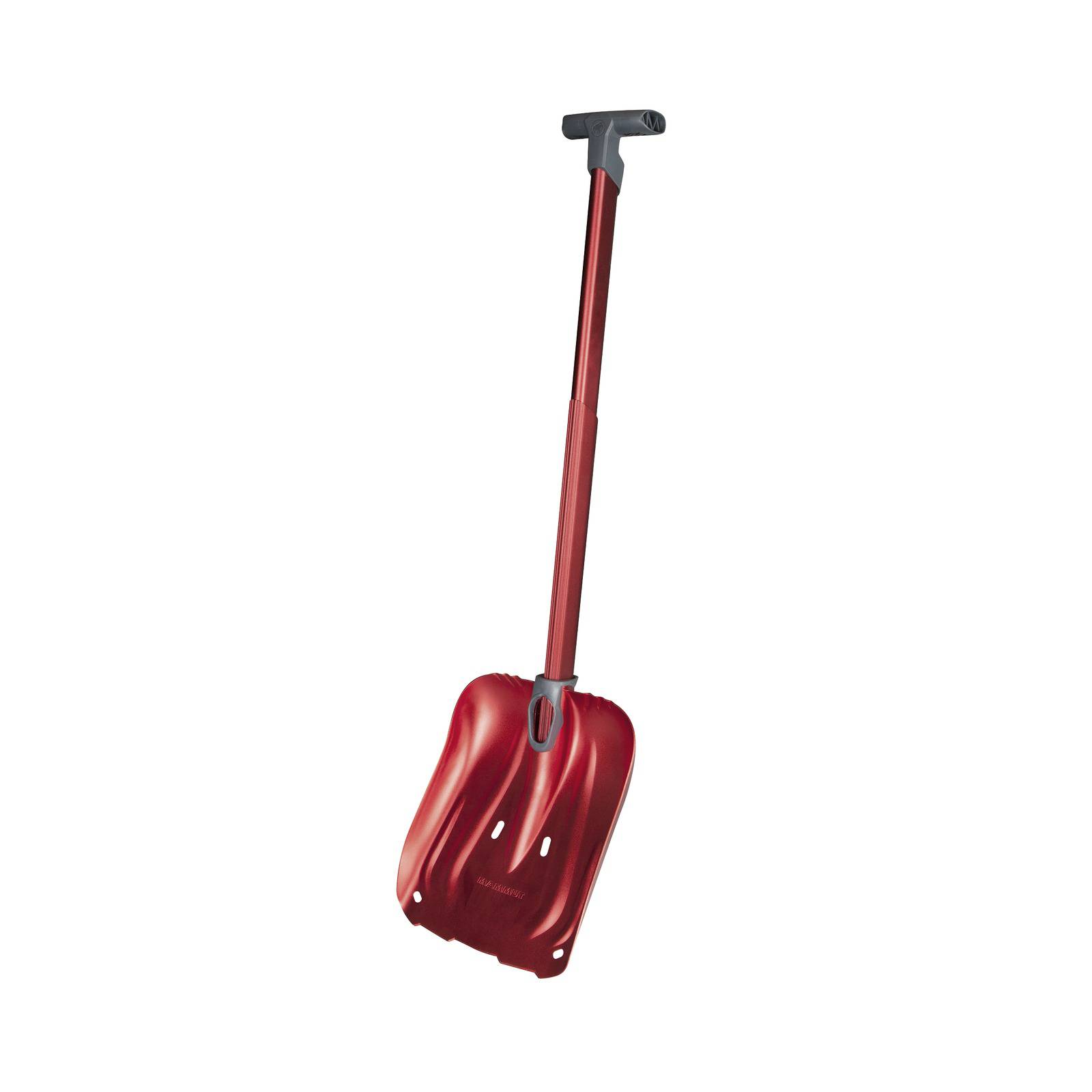 Skitouring / Backcountry Skiing
Freeriding / Boarding
Alpine Skiing
Snow Study
Classical Alpinism
Expeditions
Winterhiking / Snowshoeing
Rescue / Guide / Work
Handle material: Aluminium
Length: 87
Folded length: 65
Blade width: 23.5
Blade length: 28.5
Weight: 30 ounces / 850 grams

Hardened and anodized aluminum shovel blade
Oval telescopic shaft with integrated grip zone
Automatic zipper locking for quick and precise guidance during assembly
Ergonomically shaped T-grip for ideal transfer of strength
Space-saving blade design
Stabilization ribs for maximum rigidity
Sharpened, tilt-resistant blade with integrated steps
Straight blade back – perfect for cutting straight snow profiles
Attachment holes for snow anchor and rescue sled
Snow Study Practical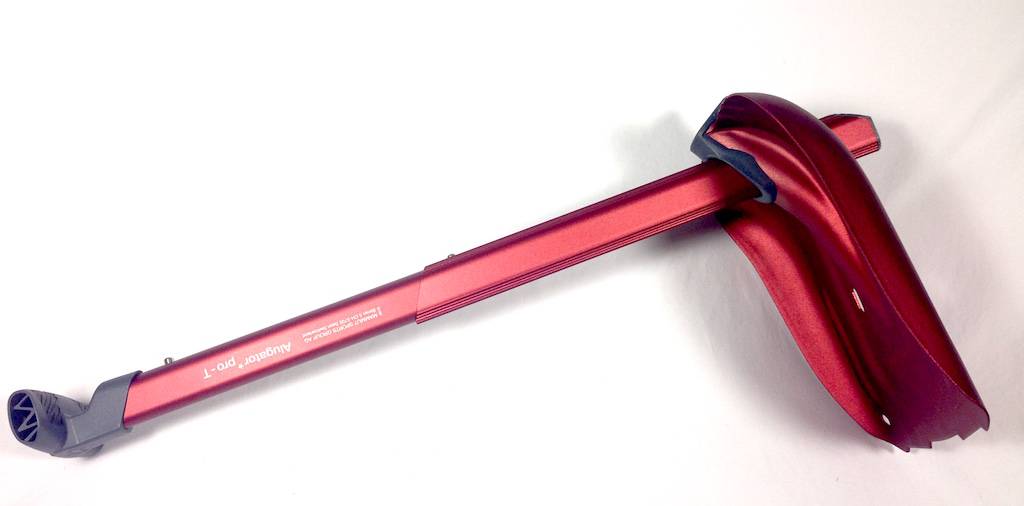 For snow study digging pits, the Alugator is phenomenal in design by giving the blade a straight-backed design that helps you sculpt straight walls. The versatility of the Alugator Pro T is impressive with a blade that can be locked in three positions allowing the shovel to be used for scoop, cut and pick functions.
The zipper design provides automatic locking and precise guiding during assembly. Quite frankly, one of the easiest avalanche shovels I have ever worked with – and let me say, I have tried most every make and model out there.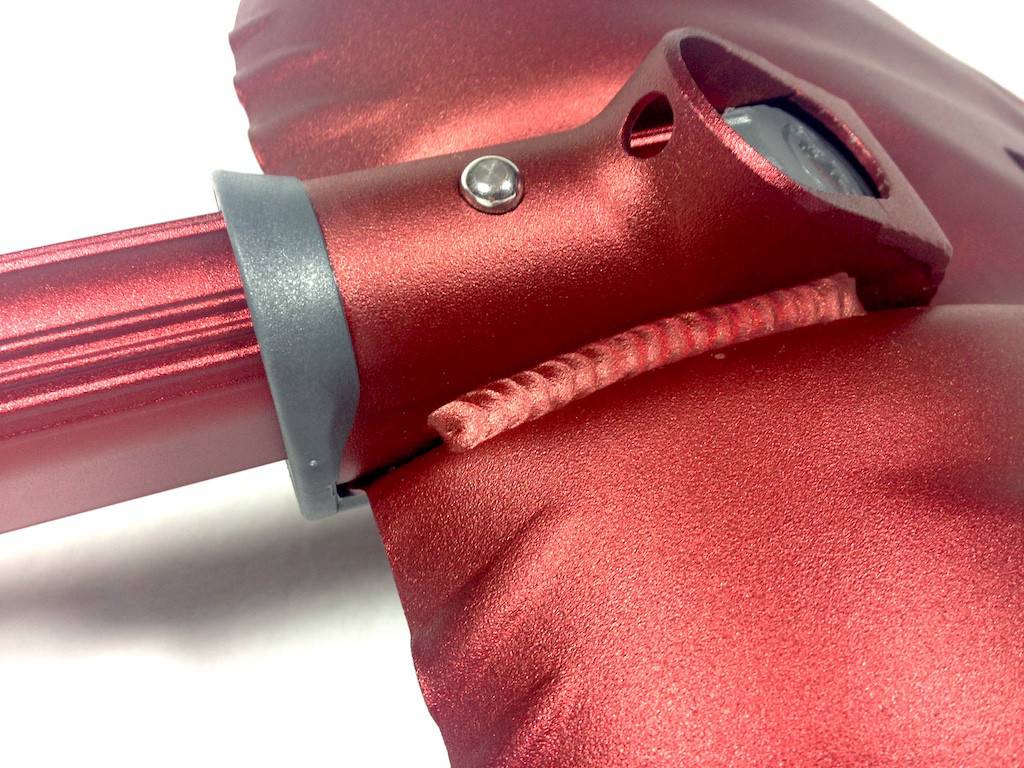 The combination of a high-performance, tilt-resistant blade design, and an ergonomic and asymmetric T-grip make the Alugator Pro T a universal tool with absolute stability and power transfer when shoveling. The variable positioning of the shaft also allows the shovel to be used as a 90° pick.
The blade has a wave shape sharpened zone at the front and a straight back for cutting straight snow profiles. The ribbing provides excellent rigidity and ensures there is no torsional twisting going on when the chips are down. The special coating on the blade helps prevent excessive snow build-up that can often clog up a shovel when the snow is wet.
Rescue Sled / Snow Anchor Ready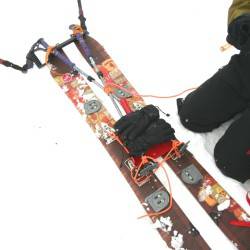 The Mammut Alugator Pro T is rescue sled ready, and accommodates the many types of rescue sled configurations. If you haven't had a chance to figure out a rescue sled build for your setup, check-out my tutorial for AT skis and splitboards adapted using an avy shovel. The Mammut lineup of shovels make the rescue sled build even easier.
The prepositioned holes also make this shovel ready to use as standard deadman anchor. This is useful if you need to secure equipment or canopies, or need low aspect anchor for descending, etc.
Video Review from Mammut
Details at Glance
Conclusion
Retail price: $79.95 USD
In summary, if Batman were to own a backcountry shovel, this is the one he would have. It's that good!
On a side note, I must mention that the shoveling capacity of the Alugator Pro T equates to a large collapsed size. It is worth checking the blade and collapsed dimensions before making a purchase. Ensure that it fits in your pack before you take the plunge. I primarily use a Dueter Freerider Pro pack, 30 Liters, and the shovel fits perfectly. Smaller pack sizes should be confirmed for fit. I have listed the dimensions of the blade in the specs section above.
You can find more information on the Mammut website. www.mammut.ch