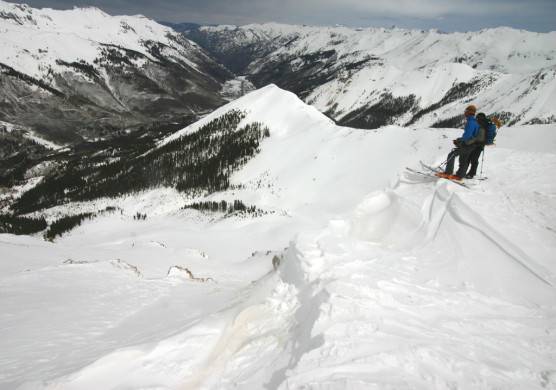 Do the right thing…
---
Skiing, snowboarding, and travel in Colorado can be dangerous and many have died in the backcountry. A backcountry region is not immediately accessible by vehicle, is at relatively high altitude, not generally frequented by human visitors. National Outdoor Leadership School (NOLS) criteria would establish 'backcountry' as an area two hours or more from medical aid. Weather, terrain, and other people can put you in a situation where your knowledge and experience will be vital, particularly in avalanche terrain.
Identify the red flags when traveling in avalanche terrain. Travel with experienced people.
Do not travel in avalanche terrain alone.
Acquire maps, forecasts, and beta of the area. Never assume that you do not need essentials because you are going for a short tour. Always carry avalanche gear, first aid, water, and your essentials.
Always be sure to tell someone (even if traveling in a group);
when you are leaving.
when and where you will be in the backcountry.
when you plan to return.
Overview | Gear | Forecast | Training | Get the Picture