The Layering System - Part Three
The Layering System
By Shaun Nauman
<< PART 1 | << PART 2 | PART 3
In Part One we covered heat loss mechanisms. In Part Two we covered the basics of layering and baselayer & mid-layer. Now we will take an in-depth look at the outer layer and make the case for Arc'teryx hardshells.
PART THREE – Outer Layer. Why Arc'teryx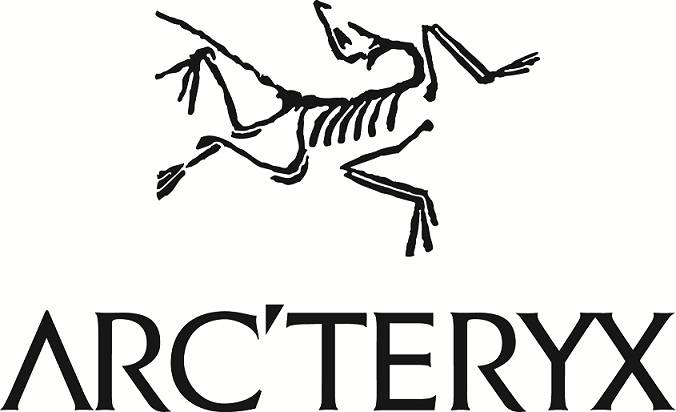 People have asked me for years if Arc'teryx products are worth the price. To that there is no easy answer for. That decision should be based solely on the individual and what the intended use will be as to whether or not you will recoup the investment. For me the answer was easy. "Do I want something that I can be assured will not fail at 14,000 feet when all of the elements are being thrown at me? Do I often say that an equipment failure can be more than an inconvenience, and literally cost you your life? Will I get thousands of hours of use out of it without having to worry about durability? Is the material and craftsmanship beyond that of other tech clothing?" The list goes on. Yes, I can justify spending $600 for an Arc'teryx shell (although I should add here that I have never paid retail for any of my Arc'teryx shells). I have owned other brands, and in the end I couldn't imagine doing what I do in any other type shell. That is my personal preference. Sure you can save a few bucks and get a shell that might perform close to the same. If you only use it on occasion it might be a good option to look in to other type shells where you can get some of the same important features at a lower price.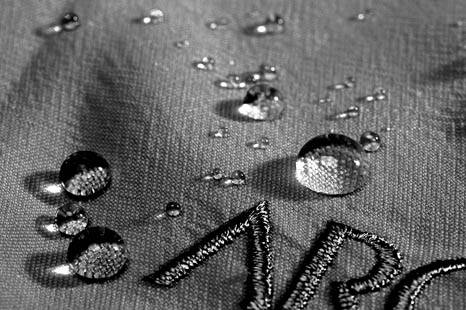 Arc'teryx – An introduction
Arc'teryx makes many different lines of tech clothing. Just in the broad category of hardshell jackets there are numerous styles and ratings which can be overwhelming to someone not familiar with the line-up. In general though you want to pay careful attention to the letter abbreviation at the end of the style/model name.
SV – Severe
AR – All'Round
LT – Light
SL – Super Light (pac-light)
SK – Ski
MX – Mixed
From the abbreviation list you can get some idea on the intended use and vigor. For example; The Arc'teryx Theta Shell comes in a Theta SV and a Theta AR. Both jackets use a GORE-TEX® Pro shell, but the Theta SV uses a heavier GORE-TEX® Pro outer shell, it is heavier by The force created by gravity acting on a mass." class="glossaryLink " target="_blank">weight, and does not breath quite as well as the AR. Typically I have found the AR series Arc'teryx shells to be the all around best for Colorado.
Arc'teryx Design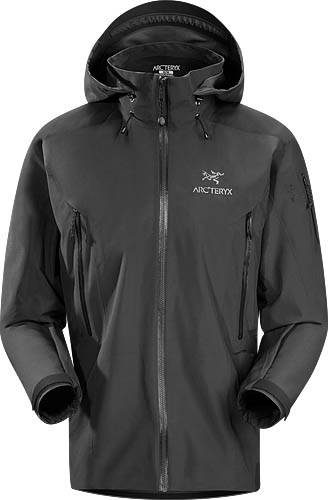 Arc'teryx is different from a design standpoint. Most of the Arc'teryx upper and lower shells are articulated, meaning they are constructed with a slight bend in the basis of design in the arms/elbow and legs/knee. Articulation means the jacket will not gather or pull as much when arms are raised above your head. In essence, the jacket is always in a relaxed position. Arc'teryx is one of the few tech clothing companies that have mastered welding fabric. This allows for virtually no bulky seams, and the few areas that Arc'teryx uses seam tape is narrow and minimal. This is important because a shell cannot breath where seam welds and seam tape are used. A lower thread count of GORE-TEX® Windstopper® is used on the less exposed areas such as under the arms, lower back, and lower front panels. The highest quality GORE-TEX® Pro is used on shoulders, upper arms, upper back, and chest. This allows element protection where it is needed, and breathability where it is not. Most Arc'teryx shells are designed for helmet compatibility.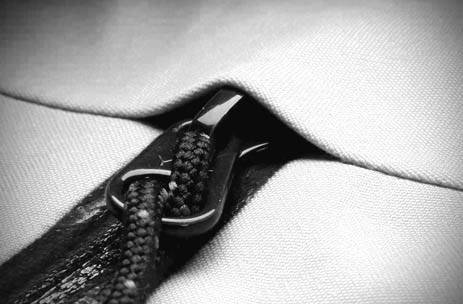 Arc'teryx zippers are water resistent (I have found them to be closer to waterproof). There are many knock-offs out there that look like awr zippers, but a simple trial on them will prove otherwise. Again since Arc'teryx has mastered fabric welding with minimal seams, there is no zipper gutter that can get caught in an Arc'teryx zipper. A zipper garage is also employed at the top of each zipper which prevents the elements from from in at the only vulnerable point – the zipper head.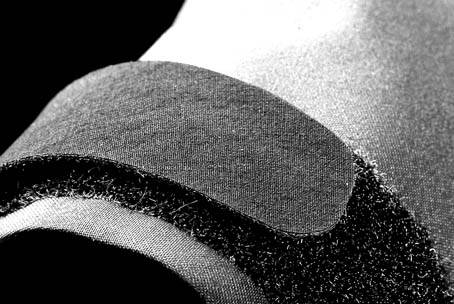 Most Arc'teryx hard shells come with adjustable cuffs that are streamlined, again without bulky seams that can make gloves a pain to gusset over. Shells are designed for technical gear such as packs, climbing harnesses, and slings. The pockets are designed high on the jacket, above the waist line so they do not interfere with waist-straps or harnesses. Most are opposing pockets near the chest line. Pitzips are becoming more common in other shells, but I cannot emphasize enough how awesome they are to regulate heat. Arc'teryx pit zips are positioned slightly forward on the underside of the sleeve which, ergonomically speaking, makes much more sense than most of the knock offs I have seen. Shock cord internal gaiters and internal waistbands vary with each model, but most of them have some form of internal cord system. This allows you to tailor the jacket specifically on-the-fly for you needs. Arc'teryx has one of the few designs where this adjustment can be done with one hand.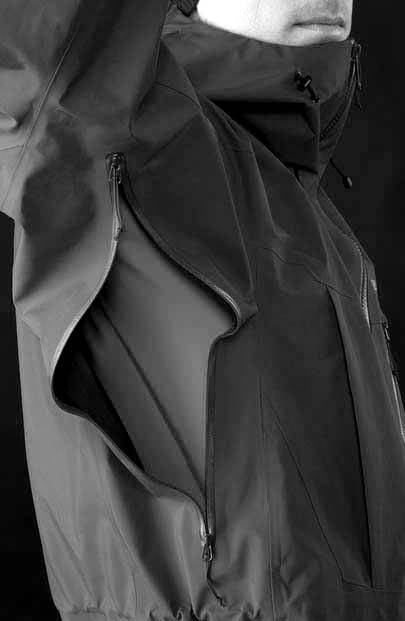 Arc'teryx Construction / Technology
Arc'teryx tests many different fabrics, membranes and crossover uses for different systems. It is one of the few hardshell constructions that uses GORE-TEX® Pro. GORE-TEX® Pro is an engineered fabric woven from high quality 40 denier nylon 6,6 yarn with a false twist texture and super tough "plain weave" construction. The face fabric, as the outermost layer of a Hardshell garment, plays a fundamental role in its overall performance, specifically in its durability, breathability and water shedding. Arc'teryx hardshells employ the 3-layer GORE-TEX® Pro series fabric, these textiles are comprised of an outermost GORE-TEX® face fabric, a waterproof/breathable membrane, and an interior protective backer. The dynamic of this three layer system allows water vapor to escape, but does not allow moisture to enter.
---
Since we are talking about tech clothing, here are some of the Arc'teryx highlights;
GORE-TEX®Pro Shell
WINDSTOPPER®
Coreloft™ & Thermatek™ Insulation
Fortius™ & Polartec® Softshell
Phasic™ base layer fabrics
MAPP Merino Wool
420ACT™ AC² pack materials
Watertight™ zippers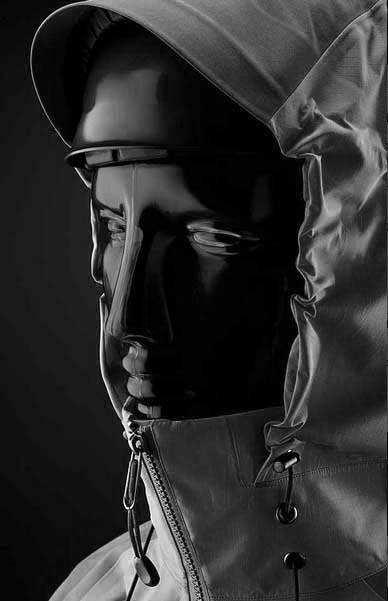 GORE-TEX® versus eVent®
There has been a lot of chatter about the new tech fabric known as eVent® Fabric. I have talked to many that are not biased to either GORE-TEX® or eVent® and the consensus seems to be they are equal despite the claims by the eVent® camp that their product is twice as breathable. Jason Klass, summed this debacle up nicely in this video. At very least is shows that they transfer water vapor at the same rate;
Arc'teryx Care
Arc'teryx GORE-TEX® garments are designed to provide exceptional weather protection and breathability. Routine care and maintenance ensures the optimum performance of your Arc'teryx GORE-TEX® garment. The build-up of dirt and other surface contaminants such as body oil, sunscreen and sweat can reduce the effectiveness of the textile's durable water repellent (DWR) treatment, affecting performance and breathability. Dirt allows water molecules to be drawn into the face fabric, saturating or 'wetting out' the fabric and leading to increased levels of condensation on the inside of the garment. Properly washing your Arc'teryx GORE-TEX® removes dirt and other contaminates from the garment, restoring its water repellency and breathability. When to wash depends on how often and how hard you use your gear. For heavy activity we suggest washing after every 10 to 12 days of use, and for light activity wash every 20 to 30 days of use. Use your best judgment; if your garment looks dirty, or you are starting to feel damp or clammy, or your garment is no longer shedding water and is "wetting out", it's time to wash and dry. Take care of your gear and it will take care of you. See washing instructions and replacement of DWR for Arc'teryx equipment. *Wetting out occurs when the durable water repellent (DWR) stops working or wears off. This most commonly occurs due to the buildup of dirt and other contaminates or by the DWR being removed through normal wear. Reduced effectiveness of a fabric's DWR accelerates the rate at which it will become saturated with water. Fully saturated face fabrics are prone to heat loss through the effects of evaporative cooling. This elevated heat loss may also lead to increased rates of condensation on the inside surface of the fabric, making you feel wet on the inside.
Warranty / follow through
Lastly, I tend to be willing to spend my money on a company where the folks are helpful and back up their products with a Lifetime warranty, especially for tech clothing. Arc'teryx is based in North America, and only basic assembly (not materials) are out-sourced overseas. The Arc'teryx manufacturing statement speaks volumes – if you care about that type of thing. Curious about the Arc'teryx factory? "In total, a single jacket takes nearly six hours to produce—it will pass through about 80 sets of hands, that's over 250 processes. Take into consideration the materials being used—space age fabrics and fastenings—and do a little math. You'll find that an Arc'teryx parka (they go from about $300 up to $1000) suddenly doesn't seem so outrageously priced." Read More..