Project Zero - Zero Avalanche Fatalities
A collaboration of all stakeholders to reduce avalanche fatalities.
Shaun Nauman
L
ast year during the 2013/14 season, 35 people died in avalanches in the U.S. The 10 year cumulative total of avalanche deaths in the U.S. is
305
.
The SnowSports Industries America
(SIA) published numbers from 2013 of an estimated five million backcountry participants who collectively purchased $40 million worth of apparel, gear and accessories specifically for backcountry travel
[1]
SnowSports Industries America – Backcountry Retail Kit http://snowboardmountaineer.com/wp-content/uploads/2014/10/PZ-Final-Report-exsummary.pdf
. These numbers reflect a huge interest and growth in backcountry skiing and riding. Backcountry riding is the fastest growing segment in the winter marketplace right now.
Tom Murphy, operations director for the American Institute for Avalanche Research and Education (AIARE), believes that a "tipping point" has been reached. 'Access to backcountry equipment has far outpaced the expertise needed to survive in avalanche country'. The explosion of backcountry enthusiasts is a mix of seasoned backcountry users and naïve newcomers. Avalanches do not care which harbor of expertise you reside in.
Avalanche Fatality Statistics 2006-2014[2]American Avalanche Association – U.S. Avalanche Accidents Reports http://www.avalanche.org/accidents.php [3]Colorado Avalanche Information Center Accident Statistics http://avalanche.state.co.us/accidents/us/
---
In response to this trend, a collaborative effort, Project Zero, has been initiated between AIARE, SIA, Colorado Avalanche Information Center (CAIC), Utah Avalanche Center (UAC), Northwest Avalanche Center (NWAC), Canadian Avalanche Centre (CAC), National Ski Areas Association (NSAA) and the National Ski Patrol (NSP) aimed at reducing avalanche-related deaths to zero by 2025, and a three-phase initiative is already underway[4]Project Zero Phase One: Social Marketing Research Report Executive Summary, AIARE http://snowboardmountaineer.com/wp-content/uploads/2014/10/PZ-Final-Report-exsummary.pdf. Read the Executive Summary here.
Background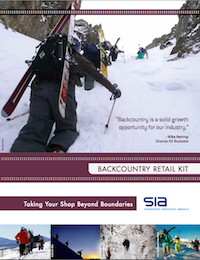 Project Zero is based on Vision Zero, a Swedish initiative by the Parliament's 1997 goal to reduce auto accidents which greatly reduced vehicle fatalities. Project Zero was first introduced at the 2012 International Snow Science Workshop (ISSW) in Anchorage, Alaska, in a presentation by Dale Atkins, the president of the American Avalanche Association[5]Proceedings, 2012 International Snow Science Workshop, Anchorage, Alaska http://arc.lib.montana.edu/snow-science/objects/issw-2012-016-022.pdf. It was highlighted again with the Backcountry Task Force at the SIA in Colorado in February 2013. Several seminars were hosted by Tom Murphy to introduce Project Zero – "A New Vision for Avalanche Safety". The seminars solicited feedback and support from the backcountry panel. The effort collaborated with gear manufacturers, SIA, forecasters and retailers to deliver an effective and consistent message promoting avalanche safety. The Project Zero initiative aims to create a public awareness campaign and to act as a central resource for backcountry and avalanche safety information.
The primary aim is to reduce the fragmentation where there should be cohesion around the safety awareness conveyed within the individual markets. The opportunity within those markets also bears responsibility. The first step for the project came last winter, when avalanche experts sat down with focus groups of backcountry users and gauged their level of expertise and how they prepared themselves before entering remote areas.
---
Groundswell
No snowflake in an avalanche ever feels responsible. ~Voltaire
It has been recognized there is a new generation of backcountry riders and what may have worked in the past for some seems to be missing the mark for many today. Project Zero aims to establish a baseline for what it means to "do everything right" beyond carrying rescue gear, armed with good intentions. Project Zero has developed a public safety campaign in it's first phase, supported by a vast group of motivated stakeholders, including equipment manufacturers, entertainment media, government agencies, ski areas, forecast centers, avalanche educators and respected community members and athletes to help deliver the message.
The research suggests that most backcountry users believe that having a beacon, shovel and probe is adequate preparation for venturing in to the out of bounds areas. Project Zero is attempting to educate users that a conscious decision process must be part of the preparation, where backcountry users consider all the characteristics which contribute to danger levels. No equipment will eliminate the need for informed choices based upon real time conditions. Project Zero advocates having a decision making process to ascertain what terrain choice is appropriate for given conditions.
Project Zero Message
At the conclusion of phase one, a clear and concise message has been developed across the industry. The message is one that is echoed on this blog. Check out the message and each of the four bullet points →
The same unified message is given in CAIC's informational brochure.
Going forward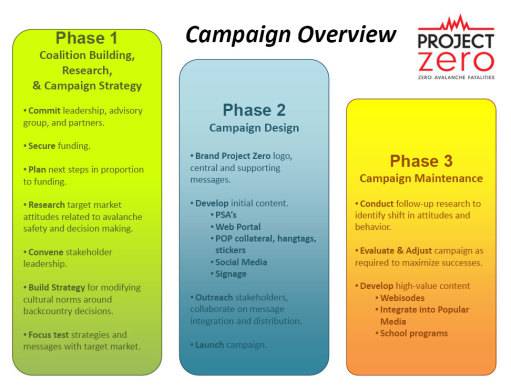 An update to Project Zero was given at this year's Colorado Snow and Avalanche Workshop (CSAW) by Bruce Edgerly, "Seventy percent of all backcountry sales are made online and those consumers aren't getting the safety message as well as they would from a retail purchase," Edgerly said.[9]Colorado Snow Avalanche Workshop – CSAW, 2014. http://avalanche.state.co.us/about-us/events/13th-annual-colorado-snow-avalanche-workshop/
Project Zero is now in it's second phase. There is already momentum and commitment to the Project Zero Committee vision among snow industry leaders, and significant public interest to increase promotional efforts from national media, industry leaders, and avalanche center community members. Thousands of people were reached with the limited resources available through Phase One. Investing in Phase Two has the potential to drastically expand that scope of reach, and most importantly, to foster a new culture of safer winter sports behavior among all backcountry target audiences.
Read the Phase Two proposal here.
---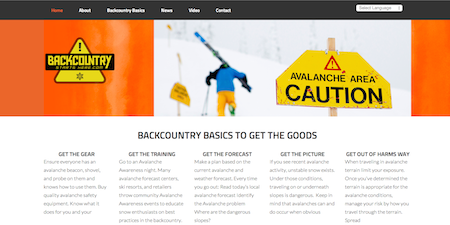 Backcountry Starts Here
Visit the most recent phase; backcountrystartshere.com

---
Support
Project Zero will move forward as funding becomes available – partial funding for Phase One was provided by the supporters displayed below. As backcountry enthusiasts we should all support this effort as a shared common interest, because we are all stakeholders. We are at a point where we can shape the next generation of backcountry users to practice informed decision making in avalanche terrain.
Phase 1 of Project Zero is complete.
Phase 2 of Project Zero is underway and will revolve around campaign design and content development and be informed from data generated from our focus groups.
Phase 3 of Project Zero will see the distribution and delivery of avalanche safety messages through the media and messengers respected by our target audience. This is where the benefits [listed to the right] will manifest.
Help support Project Zero
---
Benefits of supporting Project Zero
In exchange for participating in the collaborative Project Zero effort, partners will receive content to formulate, present and reinforce a consistent message for high visibility, multi-media platforms across the broad spectrum of industry stakeholders. For example, Project Zero will work with key stakeholder representatives to produce tailored content, curricula, artwork, scripts, format, digital, and print collateral for the following types of materials and activities:
---
More information and updates can be found at avysafety.org

---
Join these organizations and companies already supporting Project Zero.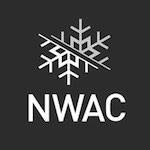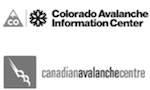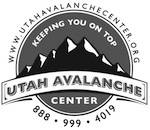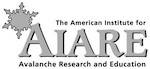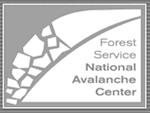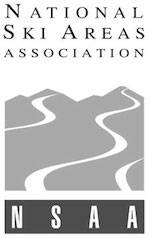 Overview | Gear | Forecast | Training | Get the Picture
Project Zero