Early Season Tips: Part 2 - Training
Education and knowledge is your greatest resource in the backcountry. A solid foundation of which will help you make informed terrain choices and apply those skills to develop strategies for decision making in avalanche terrain. Whether you are just beginning to get in to the backcountry, or a seasoned backcountry user building on skills you already have; education is your greatest resource to get the goods.
Register early for safety courses, these tend to fill in a hurry when the flakes start flying.
AVALANCHE AWARENESS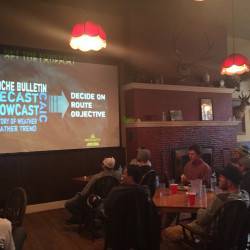 Many avalanche forecast centers, ski resorts, and retailers throw community Avalanche Awareness events to educate snow enthusiasts on best practices in the backcountry. Although this doesn't substitute for an avalanche course, it's a great place to start.
Key websites:
---
TAKE AN AVALANCHE COURSE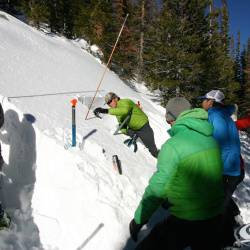 An avalanche course will teach you backcountry decision making and how to best manage avalanche hazards. Be vigilant to take a course that is listed to American Avalanche Association (AAA) guidelines for US avalanche education such as American Institute for Avalanche Research and Education (AIARE), or American Avalanche Institute (AAI). Be wary of "Level 1 awareness" courses, that imply Level 1 training – these courses do not generally follow AAA guidelines — I frequently see these listed on Groupon for a fraction of the price (for instance). You get what you pay for.
The importance of taking a course compliant to AAA guidelines is that it provides a benchmark for skill progressions between different levels of avalanche education. In essence, it puts you on the same page, same sheet of music with others that you venture in the backcountry with.
Avalanche education can be more thoughtfully, consistently, and responsibly conducted and can achieve more constructive outcomes for students when course providers and avalanche instructors in the United States strive to embrace common guidelines and practices. I can't emphasize the importance of that enough.
If you have already taken a Level 1 course, consider taking a refresher course to get your head back in the game, or moving on to a Level 2 course. To find a course provider nationwide visit avalanche.org
Find an AIARE or AAI course in your area!
Successful rescue starts long before an avalanche is triggered. Successful companion rescue is a demanding and stressful event that requires a wide range of skills and abilities. Practice as if it were the real thing whenever possible. Develop good habits and practice your way out of bad ones. And finally, don't let your ego get in the way of improving your rescue skills. Everyone can always improve in one way or another. Everyone.
Jeff Lane, Snow Ranger Mount Washington Avalanche Center, WM National Forest
---
FOR PROFESSIONALS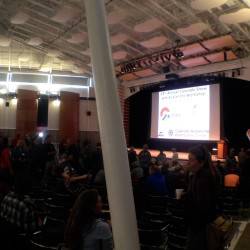 Beyond the basics. If you are a guide, forecaster, patroller, or avalanche professional consider attending a Snow Avalanche Workshop. Each region puts on a Snow and Avalanche Workshop every season.
Lastly, the big one, the International Snow Science Workshop (ISSW), held every two years at a different location around the world. The next ISSW is scheduled for Breckenridge, Colorado – October 3-7, 2016. Proceedings from the 2014 ISSW in Banff, Alberta.
---
TAKE A WILDERNESS FIRST AID / WILDERNESS FIRST RESPONDER COURSE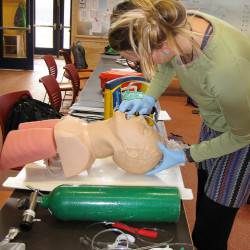 Wilderness First Aid (WFA) / Wilderness First Responder (WFR) classes are an excellent idea to think about if you frequent the backcountry. These classes tend to fill many months in advance, consider registering for a class or recertification through a National Outdoor Leadership School (NOLS) provider. Let's face it, things don't always go as planned, and sometimes accidents happen. When things unravel, they tend to unravel in a hurry. The WFR course is designed to provide you with the tools to make critical medical and evacuation decisions in remote locations. In most cases it can be many hours before help arrives.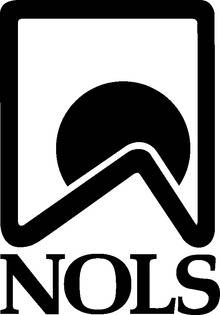 WILDERNESS FIRST RESPONDER
The 80-hour Wilderness First Responder course is the industry standard.
WILDERNESS FIRST AID
The 16 to 20-hour Wilderness First Aid course includes many advanced topics that other programs leave out such as reduction of dislocations and epinephrine administration.
---
PRACTICE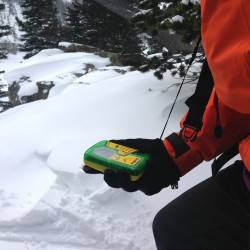 Practicing beacon search and companion rescue builds on your own education. For context; if you haven't practiced companion rescue — and you end up needing to switch your beacon to "Search", you are going to wish you had. It is in those moments that culmination of training you had rests on your shoulders. While beacon search is a paramount skill to be practiced in, it accounts for a very small portion of avalanche rescue. There is an increasing emphasis on the other critical aspects of rescues. And executing observing avalanche rescue scenarios is always a great – and humbling – learning experience.
As an AIARE instructor I have seen certain simulation scenarios come up quite often, a few worth mentioning; incomplete avalanche rescue gear, lack of knowing how to use rescue gear — to include their beacon, poor communication, lack of a contingency plan, excessive time to locate victim, relying too much on a perceived leader.
Which leads to a final talking point about leadership. High tension situations demand leadership, and usually the most experienced people are immediately deferred to as the leader. But mix that scenario up a bit: what if the "most experienced" person is buried? Or perhaps the amount of "experience" is equal among the group? What if the perceived leader (expert halo) is actually not experienced? Where does the perceived "experience" come from? Their riding / skiing ability from those years at the resort, or maybe the fact someone is a medical professional? Someone needs to step up and take charge, and if you spend any time in the backcountry – it will likely be you. So be prepared for this role in the backcountry. Most people are not.
You don't need to be a great rider or skier, strong trail breaker, savvy terrain-reader, or snow scientist to be a good rescue person. You just need to practice beacon search and companion rescue enough to be confident that the decisions that you make will be the correct ones. It all starts with a foundation of quality education. No one can ever take knowledge away from you, and mountains are often a jury pool that rarely give you a second chance.
---
Early Season Tips Series