App Review: Avalanche Forecasts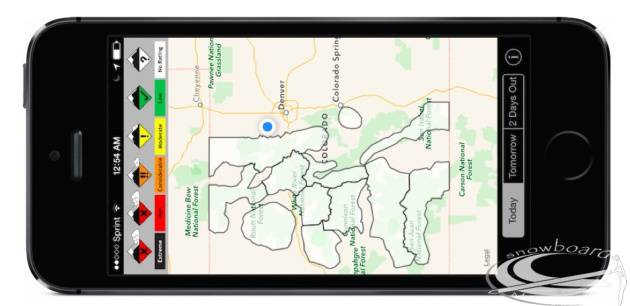 Avalanche Forecasts is one of my favorites for checking up to date information. The location service pulls the closest avalanche forecasting center. For Colorado, this would be the Colorado Avalanche Information Center (CAIC). You can then tap a forecasting zone to see the detailed information. The app also caches data you've seen for when you go offline in the mountains. So even if you are at the trailhead without cell service, the data is cached.
Avalanche Forecasts covers 100+ regions (and counting) around North America, thanks to their extensive list of forecasting partners.
In sum, I'm not sure why you wouldn't have this app if you frequent the backcountry.
---
Cost:
FREE
More information can be found on the publisher's website: avalancheforecasts.com
| see all top apps for the backcountry |